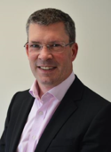 Professor Joe Harrison
Chief Executive
,
Milton Keynes University Hospital NHS Foundation
Professor Joe Harrison has been a Chief Executive for nearly nine years and joined Milton Keynes University Hospital NHS Foundation Trust as Chief Executive over six years ago. MKUH is an acute hospital serving a fast-growing population of 320,000 and employing over 4,500 staff.
Joe's focus at MKUH has been on improving patient safety, experience and clinical effectiveness, and supporting innovative digital solutions to help improve clinical and operational effectiveness.
Joe has a particular passion for education and research and is a board member of the Oxford Academic Health Science Network (AHSN), Chair of the Clinical Research Network Partnership Board for Thames Valley, member of the NHS Confederation Employers Policy Board, and he also sits on a number of committees and the Council with the University of Buckingham.