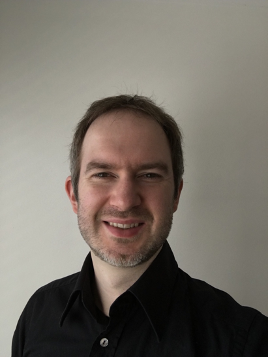 Dan Jones
Space Technology Cluster Manager
,
UK Space Agency
Dan Jones is the Technology Cluster Manager at the UK Space Agency. He has been the Agency's representative on the EU's Space Robotics Strategic Research Cluster since its inception in 2014, and with his European colleagues has developed and a strategic European roadmap that is paving a way for the adoption and commercial use of highly modular, standardized space robotics systems for the future space eco-system.
He began his career at the aerospace trade body SBAC (Society of British Aerospace Companies, now ADS), and moved to the UK Space Agency in 2014 on secondment, before joining full time in 2017.
He is the chair of the Advisory Board for the ISCF-funded FAIR-Space Hub, and has authored and co-authored various white papers on cyber security, space robotics, and the Government's Science And Innovation audit for upstream space.
Outside of work he is a published author, with his science fiction novel Man O'War – an industrial tech thriller set in 22nd century London and Nigeria – adapted for a live theatrical performance in November 2020 by actor Leslie Ash's production company Booksoffice.
He lives in Essex with his wife Joanne and daughters Ava and Penelope.