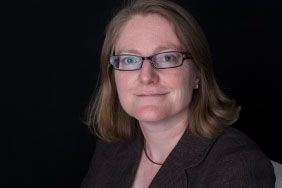 Catherine Mealing-Jones
Director of Growth
,
UK Space Agency
Catherine joined the UK Space Agency from the Home Office in January 2012 to lead work on the Agency's goal of growing the UK space sector. She leads the development of new uses, new users, new applications, new technologies and a new attitude to the use of space in order to grow the space sector. She and her team are responsible for industrial strategy and for delivering and/ or coordinating the government input to the development of Earth observation, telecommunications, applications, technology and standards working through the European Space Agency and nationally and internationally, she is also responsible for providing the conditions to enable:
Government /public sector use of space to drive efficiency and effectiveness and to enable growth in the sector through the Space for Smarter Government Programme
The development of regional / local clusters including the UK Space Gateway at Harwell Oxford
Incubation and technology transfer opportunities for new companies
Catherine is a Chartered Public Finance Accountant. She is a lay member of Council at the University of Bath.